Description
In Stock  
FREE DELIVERY - 3 to 5 working days delivery from order
6 months parts & labour  in home warranty Only 3 years old in perfect condition
Compatible with Zwift
WATTRATE® TFT COMPUTER 2.0
The WattRate® TFT Computer 2.0 was redesigned and reengineered for an even better experience! It is a robust computer that features intuitive exerciser navigation, high-speed connection & easier handling with mechanical lit buttons.
The WattRate® TFT Computer 2.0 uses one of the world's most simple and powerful forms of communication to maximize instruction, motivation and reward during workouts. It features a bright, full-color, self-powered, fully integrated TFT screen and a patented front LED display which simultaneously displays individual training intensity for the user and the trainer.
The high-powered LEDs and cleverly designed casing flood the front panel with bright, rich color that can be seen over great distances and wide angles.  It is an incredibly effective yet versatile option that works in a wide range of studio and cardio floor spaces. The display lights up in one of five Coach By Color® zones to match the user's personal WattRate® power reading or heart rate output so they know immediately whether they need to ratchet up or dial back their effort. Unique in the market.
The IC6 introduces the WattRate® TFT computer, which features performance in watts, data exchange with external devices and Coach By Color® intensity guide, on a full-color display. The IC6 bike is also self-powered, capturing your energy as you ride.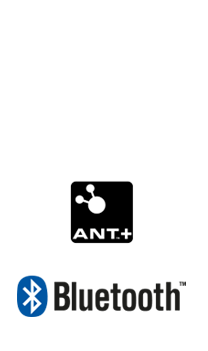 GO FURTHER FASTER WITH THE LATEST BLUETOOTH® BLE TECHNOLOGY
Doubling the speed and enhancing the range, Bluetooth 5.0 sets the standard. After pairing with the ICG Training App or third party apps, training data is transferred from the WattRate® TFT Computer 2.0 more accurately, efficiently and in real time. No additional hardware is needed. There has never been a better time to get connected.
The WattRate® Power Meter displays a precise measurement of your effort in watts. This precision is achieved by using the patented flywheel run down technology and while riding, a positioning sensor measures the resistance applied to the magnetic brake system.
SELF-POWERED GENERATOR
Renewable, green-energy. No batteries required. Capturing your energy, the compact generator at the flywheel recharges the bike's integrated lithium polymer battery.
User assist handlebar post technology reduces the handlebar weight, making it simple to customize the bike fit.
The drivetrain equipped with Poly-V belt can transfer extreme levels of torque smoothly and its 1:10 gear ratio generates an incredibly fast flywheel speed.
Offers superior biomechanics. A Q-Factor of 155mm makes the IC6feel more like a real bike. The benefits include increased safety, comfort, and efficiency in every pedal stroke.