Description
FREE DELIVERY - 3 to 5 working days when in stock
Available to order - 8 to 10 weeks from order with pre-order essential email hello@fittr.ie today.
Inspired by the movement of road and triathlon cycling, the IC8 is a high-performance indoor cycle for serious riders and a challenging power trainer for all athletes. With greater power accuracy, wattage and performance data than any other indoor cycle, the IC8 delivers superior results for facilities running cycle-specific coaching, high-intensity interval training and endurance training.
"THE IC8 IS THE HALO OF INDOOR POWER BIKES"
"If you're a cyclist, and you want to improve, this is your indoor trainer. Team ICG's passion and dedication to riding indoors is incredible and felt every time I'm clipped into the pedals. The IC8 is the "HALO" of indoor Power bikes. Ride after ride, you can unconditionally trust in the accuracy of its Power Meter, feel the precision in its german engineering, and quite simply enjoy all the magic of its amazing computer. ICG's first step into the sport of professional cycling is a giant one and Peaks Coaching Group and I are along for the ride". - Hunter Allen

MAKING YOUR FAST FASTER
PERFORMANCE
Featuring direct Power accuracy of +/-1%, right and left leg power measurement, and 0w to 3800w, this bike brings unlimited potential to your peak power, FTP, and active recovery training. The IC8 puts you in complete control by displaying over 40 performance metrics and visualising your effort through 5 personalised and coloured training zones, and for training the perfect pedal stroke, there's a view of your pedalling symmetry.

AUTHENTICITY
Train on an Indoor Cycle engineered to deliver the geometry, ergonomics and drive of a road and triathlon bike. Be set up as relaxed or as aggressive as your training dictates and – with the chain-driven freewheel – experience total control of accelerations and coasting to recover.

CONNECTIVITY
Save and share performance data on platforms, and within communities, you choose. Via Bluetooth you can connect the IC8 to "ICG Training" app for iOS and Android to access workouts and training plans and to save your workout data to analyse after the session. Via transmitting Power and Cadence via ANT+, the IC8 is also compatible with most Garmin computers, and with third-party apps.

Note: ICG does not have any relationship with any of the sponsors of the individuals on this webpage, nor do those sponsors endorse ICG or any of its products.
WATTRATE® DIRECT POWER METER
WattRate® — the market's most accurate power meter that offers a direct measuring tolerance of +/- 1%. Such accuracy is groundbreaking in Indoor Cycles. The WattRate® direct power meter is located at the intermediate transmission and uses photocells to directly measure the torsion (twisting force) of the spindle. The design never requires recalibration and is fully resistant to external factors such as temperature, humidity and transportation.
PRO PERFORMANCE BARS
Road and Triathlon inspired handlebar design incl. drops, hoods and time trial forearm rests.
OVERSIZED CHAIN AND AUTOMATED TENSIONING SYSTEM
Oversized and automatically tensioned for durability, performance and reduced servicing.
ADVANCED BIKE FIT
The offset frame's range and post angles, 155 mm Q-Factor, and 4-way step-less adjustment allows you to set up as relaxed or aggressive as your training dictates.
PERFORMANCE INSIGHT, DONE RIGHT
ACCESS ALL THE DATA YOU NEED WHEN YOU NEED IT. SEE LAP AND WORKOUT SUMMARY INFORMATION DIRECTLY ON THE SCREEN. LET COACH BY COLOR® ZONES GUIDE YOUR INTENSITY. MONITOR INTENSITY FACTOR (IF) AND TRAINING STRESS SCORE (TSS) TO KEEP YOU ON TRACK.
ICG® TRAINING APP
SELECT, CUSTOMIZE, SAVE AND EVEN SHARE TRAINING SESSIONS
Select workouts by fitness goal, sport activity or specialist program
•   Ride to colored FTP training zones
•   Be the motivator and the motivated by customizing workouts and sharing with friends
•   Automatically sync your personal data to the WattRate® TFT Computer 2.0
•   Record your workouts and view in real time or after the session
•   Coaches can build and send workouts to clients to keep them on track

WATTRATE® TFT COMPUTER 2.0

DESIGNED BY CYCLISTS AND BUILT ON LINUX, WATTRATE® DELIVERS UNPARALLELED DATA, PERFORMANCE AND CONNECTIVITY.
DATA 

Presented over 5 screens, with the orientation of zooming into more data as you scroll, the User Interface keeps life simple whilst offers up over 40 performance metrics. At the end of your sessions view a comprehensive summary of your training including each and every lap. 
PERFORMANCE
A full-color screen with a color changing front LED for coaches. Customizable screen flows, designs and training zone animations provide engagement and motivation during training. 
CONNECTIVITY
A customised Bluetooth® connection with the ICG Training App tracks rides and data. ANT+ transmission enables power and cadence connection to a wide range of third party apps.
COMPATIBLE WITH THIRD PARTY APPS: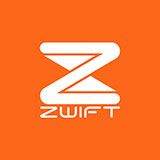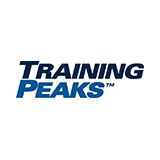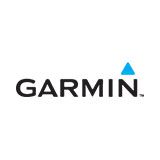 BIKE TECHNOLOGY

Computer WattRate® TFT
Training intensity guide Coach By Color® (user and instructor)
Connect technology Bluetooth and ANT+
Workout tracking ICG Training App
Power measurement (watt) WattRate® Direct Power Meter (+/-1%)
SPECIFICATIONS
BIKE TECHNOLOGY
| | | |
| --- | --- | --- |
|   | IC7POWERED BY ICG® | IC8POWERED BY ICG® |
| COMPUTER | WattRate® TFT Computer 2.0 | WattRate® TFT Computer 2.0 |
| TRAINING INTENSITY GUIDE | Coach By Color® (user & instructor) | Coach By Color® (user & instructor) |
| CONNECT TECHNOLOGY | Bluetooth & ANT+ | Bluetooth & ANT+ |
| WORKOUT TRACKING | ICG Training App | ICG Training App |
| POWER MEASUREMENT (WATT) | WattRate® Direct Power Meter (+/-1%) | WattRate® Direct Power Meter (+/-1%) |
SPECIFICATIONS
DRIVETRAIN & FRAME
| | | |
| --- | --- | --- |
|   | IC7POWERED BY ICG® | IC8POWERED BY ICG® |
| DRIVETRAIN | 2-Stage Hybrid Poly-V & Tooth belt | 2-Stage Hybrid Chain & Poly-V belt, freewheel |
| DRIVETRAIN GEAR RATIO | 1:11 | 1:13.75 |
| FRAME COLOR | Matte Slate | Matte Slate |
| FRAME MATERIAL | Steel | Steel |
| SHROUDS & GUARDS | Full-cover shroud | Full-cover shroud |
| FRAME DESIGN | Off-set | Off-set |
| FRAME STABILIZER BARS | Oversized, hidden bolts & fixings | Oversized, hidden bolts & fixings |
| PROTECTION & STRETCH PLATES | Molded form-fit with stretch plate | Molded form-fit with stretch plate |
| LEVELLING FEET | 4 | 4 |
| TRANSPORT WHEELS | 2 | 2 |
SPECIFICATIONS
FLYWHEEL & RESISTANCE
| | | |
| --- | --- | --- |
|   | IC7POWERED BY ICG® | IC8POWERED BY ICG® |
| RESISTANCE SYSTEM | Magnetic resistance via 300° dial | 0 - 3800W magnetic resistance (via 300° dial) |
| EMERGENCY STOP | Push (EN-957-10) | N/A |
| FLYWHEEL | Rear, aluminum, evenly-weighted | Rear, aluminum, evenly-weighted |
| Q-FACTOR | 155mm / 6.1 | 155mm / 6.1 |
| CRANK TYPE | CrMo 6.79" / 172.5mm | CrMo 6.79" / 172.5mm |
| PEDAL TYPE | Dual-sided SPD & toe cage | Dual-sided SPD & toe cage |
SPECIFICATIONS
SADDLE & HANDLEBAR
| | | |
| --- | --- | --- |
|   | IC7POWERED BY ICG® | IC8POWERED BY ICG® |
| COMPUTER | WattRate® TFT Computer 2.0 | WattRate® TFT Computer 2.0 |
| ADJUSTMENT TYPE | Levers | Levers |
| POSTS & SLIDERS | Aluminium, stepless user assist adjustment | Black anodized aluminium, stepless user assist adjustment |
| HANDLEBAR | Ergo-formed, multi position, soft PVC | Pro performance handlebar, soft PVC |
| HANDLEBAR ADJUSTMENTS | 4-way stepless, vertical and horizontal | 4-way stepless, vertical and horizontal |
| SADDLE | Unisex padded sport saddle | Unisex padded performance saddle |
| SADDLE ADJUSTMENTS | 4-way stepless, vertical and horizontal | 4-way stepless, vertical and horizontal |
| WATER BOTTLE HOLDER | Dual, integrated on handlebar | Single, integrated on handlebar |
| USER ASSIST ADJUSTMENTS | Handlebar and saddle assisted | Handlebar and saddle assisted |
SPECIFICATIONS
TECHNICAL & SERVICING
| | | |
| --- | --- | --- |
|   | IC7POWERED BY ICG® | IC8POWERED BY ICG® |
| COMPUTER POWER SUPPLY | Self-powered generator with LiPo battery | Self-powered generator with LiPo battery |
| MAX USER WEIGHT | 150 kg / 330 lbs | 150 kg / 330 lbs |
| ASSEMBLED WEIGHT | 54 kg / 119 lbs | 54 kg / 119 lbs |
| ASSEMBLED DIMENSIONS | L132xW52xH102cm / 52"x20.5"x40.2" | L144xW52xH103 cm / 56.7"x20.5"x40.5" |